Good Governance | Integrity | Athlete Development & Wellbeing | Health & Safety
ATHLETES UNITE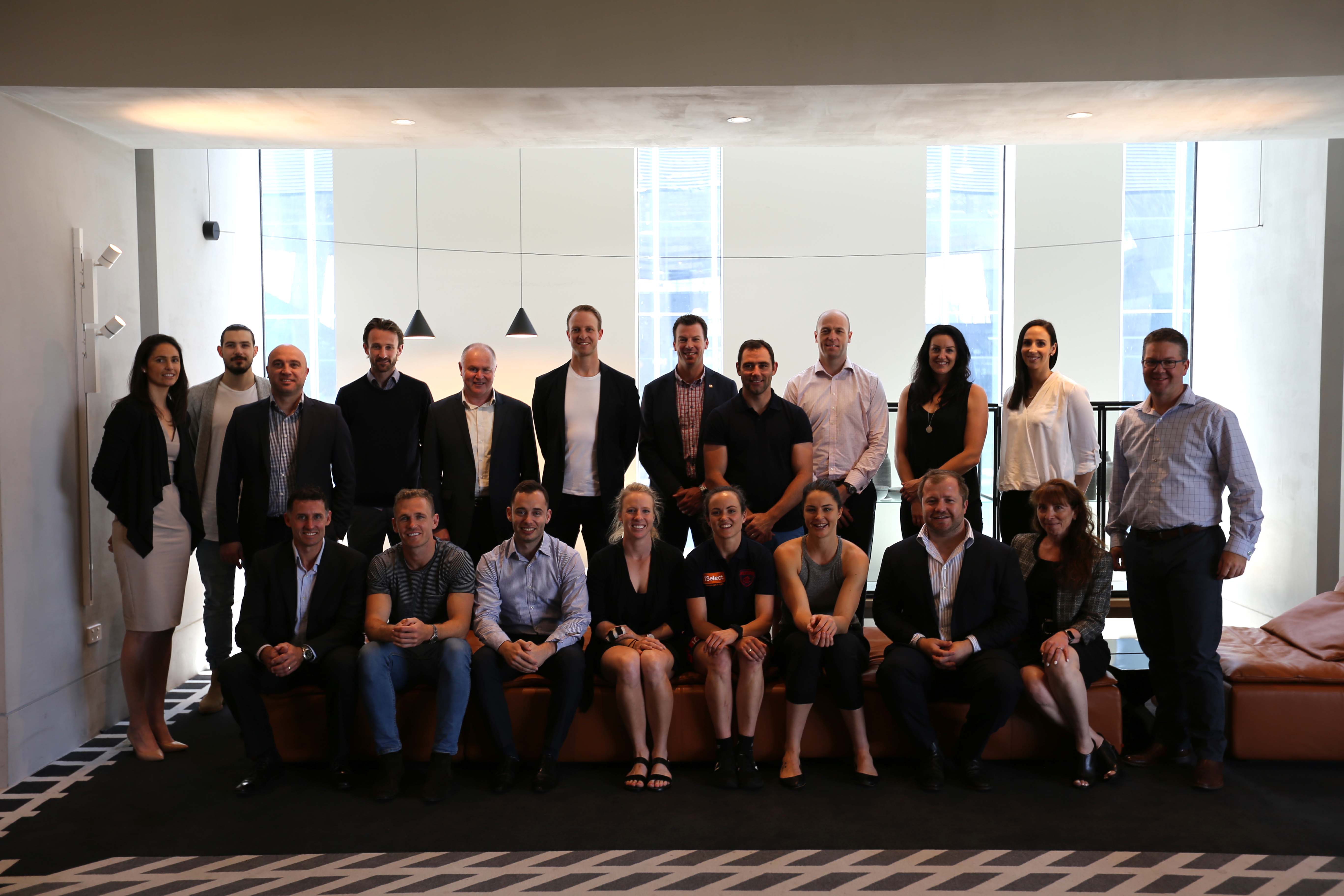 The Australian Athletes' Alliance (AAA) yesterday held its inaugural Athletes' Board Meeting in Melbourne, bringing together some of the biggest names in Australian sport to discuss key issues affecting athletes.
The Athletes' Board members include:
- Mike Hussey (cricket)
- Joel Selwood (AFL)
- Sharni Layton (netball)
- Cam Smith (rugby league)
- Laura Hodges (basketball)
- Chris Goulding (basketball)
- Benn Robinson (rugby union)
- Gemma Etheridge (rugby union)
- Daisy Pearce (AFLW)
- Josh Kennedy (football)
- Meg Lanning (cricket)
The athletes were joined by the CEOs of each player association from the AAA to collectively discuss key issues from the athletes' individual and sport-based perspective to work together to improve the conditions of professional athletes, both in their respective sports and generally across Australian sport.
Key discussion points from throughout the day now provide clear athlete-driven directive for AAA key policy initiatives. Topics of discussion included:
- Increasing the influence of athletes on the rules that affect them
- Raising the contribution of athletes to the decision-making within the governing bodies of their sports
- Sharing information and developing best practices applicable across sports on issues such as:
o   injury protection, especially post-employment in absence of work-cover
o   media accountability and training
o   scheduling and work/life balance
o   professional and personal development
o   women's sports and working conditions
AAA General Secretary Jacob Holmes said the inaugural meeting was a milestone event for the players association movement in Australia.
"The calibre of athletes and administrators in the room was incredibly high. To have such well-respected and experienced athletes sharing their first-hand knowledge and insight was invaluable," he said.
"The athletes are providing the AAA with key actions items which we will all work together in achieving. This is about athletes engaging in the work of the AAA and shaping the issues and direction of AAA."
The AAA Athlete Board will aim to meet twice per year to advance matters of commonality and athlete interest and focus.