Good Governance | Integrity | Athlete Development & Wellbeing | Health & Safety
You are here

You are here:
Home > Board Member
Board Member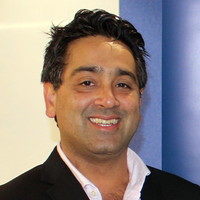 Prataal Raj joined RUPA as Chief Executive Officer in November 2018, the fourth CEO in RUPA's history.
Prataal has significant sports administration experience having worked at International Management Group, the International Cricket Council, and more recently as Secretary General of the Formula One Promoters Association and the General Manager – Strategy and Contracts at the Australian Grand Prix Corporation.
He possesses a Bachelor of Economics and Bachelor of Laws (Hons) from the University of Sydney, and was the Chief Operating Officer for GiVV Technologies immediately prior to joining RUPA.