Good Governance | Integrity | Athlete Development & Wellbeing | Health & Safety
Women players from across the world battle for equality of opportunity and pay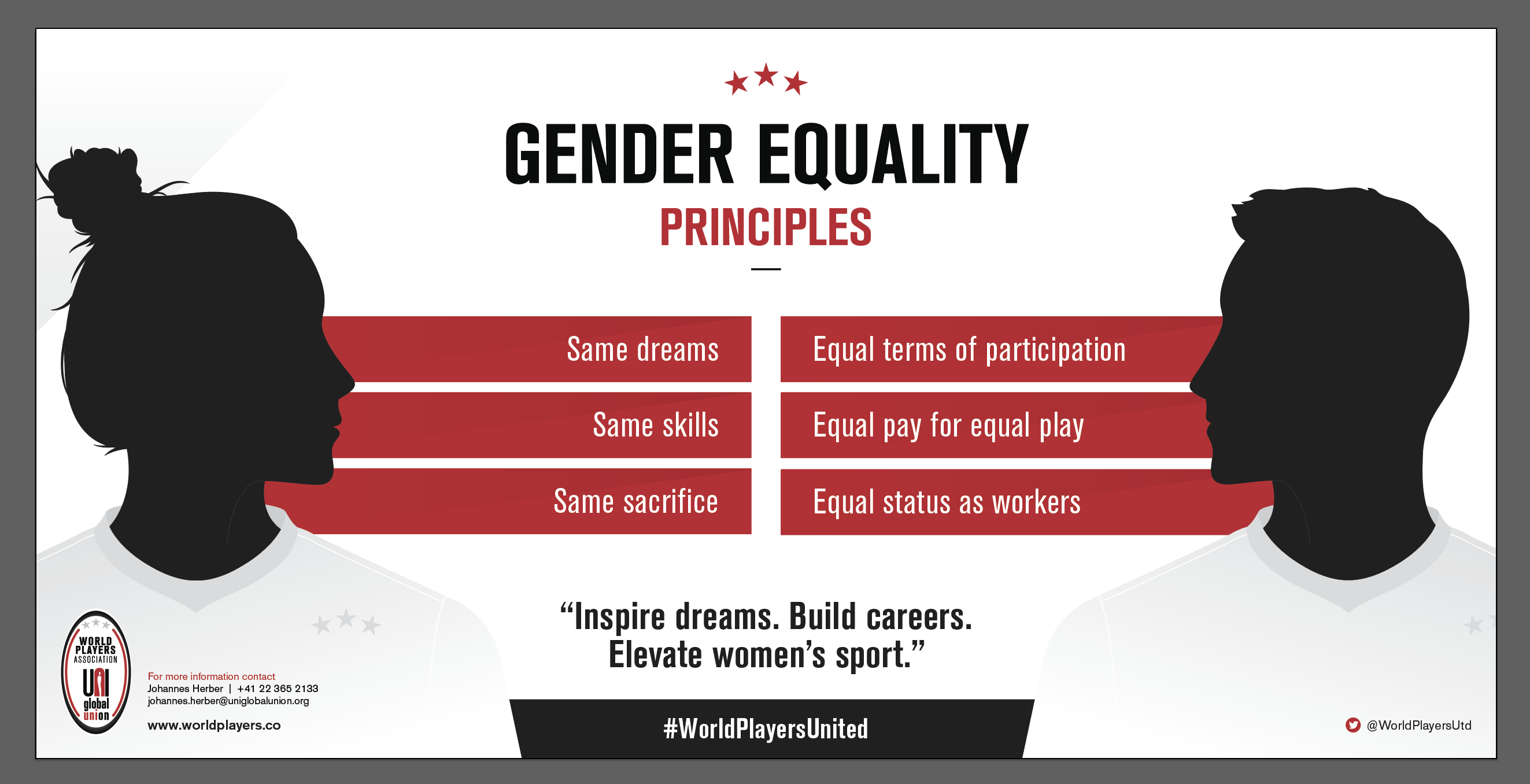 In 2017, more professional sportswomen than ever have united to fight for the right to compete, better pay and improved working conditions. The new Gender Equality Principles of the World Players Association lead the way.
Look no further than the Australian cricketers who this summer negotiated a gender equity pay model in their new Memorandum of Understanding with Cricket Australia. This resulted in the biggest pay rise in the history of Australian women's sport. 
Women players in Australia, Argentina, Brazil, Ireland, Scotland, Norway, Sweden and New Zealand have successfully bargained for better terms and working conditions this year or have gotten organised to do so.
Former Australian international footballer and current player advocate at Professional Footballers Australia Kathryn Gill says it's fantastic to see women players worldwide unite and fight for fairer pay and improved working conditions.
"The outcome will not only enhance their lives but it will create genuine career paths for the next generation of talents," she said.
"Organised female athletes send a strong signal to other women in society. They have a platform to advocate for social change and I encourage them to use it."
Shortly after retiring as a player, Gill and the PFA led a successful strike by the Matildas, Australia's national team, which resulted in a significant pay increase and improved conditions for her team under a new collective bargaining agreement.
Gender discrimination is also evident in other forms. 
The US basketball player Bilqis Abdul-Qaadir has already lost three years of her playing career due to a rule that prevented her from wearing the hijab on the court. Following Bilqis' concerted campaign assisted by activists groups, the World Players Association and its basketball affiliates, FIBA, basketball's world governing body, overturned the rule in October. 
"The rule forced me to choose between my identity as a Muslim woman and the game I love. By changing its headgear rule and now allowing women to play in a hijab FIBA has created the opportunity for Muslim players to compete without having to make this difficult choice", said Bilqis.
Amidst these developments the World Players Association has further strengthened its commitment to all women players and the players associations that work on their behalf. 
"Sport cannot afford to have women players denied the opportunity to realise their sporting and human potential because of the unsustainable nature of their careers. Granting women the status and pay they deserve will help grow women's sport at all levels," said Brendan Schwab, Executive Director of the World Players Association. 
"Labour and economic rights therefore matter, starting with decent pay and decent work. It is without question that the fundamental principle of equal remuneration and conditions for work of equal value must apply."
The World Players Association is guided by a set of principles that aim to eradicate gender based discrimination and promote gender equality in sport. Aside from equal pay, employment status and increased protections the "Gender Equality Principles" call on sporting bodies to work in partnership with players associations to develop a clear strategic vision for women's sport including its economic development.