Good Governance | Integrity | Athlete Development & Wellbeing | Health & Safety
Professional Footballers Australia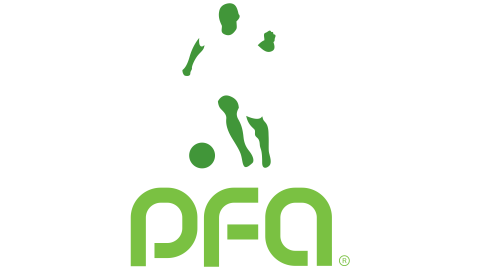 Company

Key People

Contact
The PFA exists to support the players and build the game.
Since the PFA's establishment in 1993, the game's greatest players have shaped an organisation that understands that the well-being of the game is a pre-condition to the well-being of the players and that the fans deserve to stand alongside the players as the game's most important stakeholders.
With this operating philosophy in mind, the PFA is the exclusive representative body and collective bargaining agent of Australia's professional footballers, both at home and on the world stage.
President:
Vice President:
CEO:
Chairman:
Board Members:
Adrian Leijer, Bruce Djite, Kathryn Gill, Jon McKain, Mark Milligan, Shane Stefanutto, Mile Jedinak, Alex Wilkinson